great. AMAZING. Tiring, yet restful. And exciting, touristy. Whatever. It was awesome.
As I mentioned before, we went to Los Angeles and various places in the city of LA. Our first stop was Redondo Beach, to visit a friend of A's and to meet up with JM & N. That was fun, except for the fact that JM was in a bad mood, and made the visit sort of awkward. E, JM, N, and I walked around on the boardwalk and pier and then they left.
Redondo Beach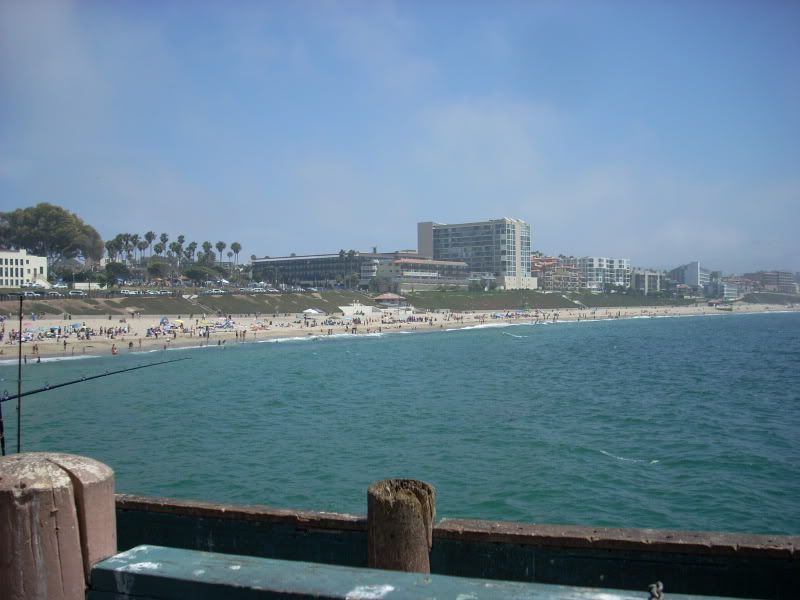 Then when A's friend's husband got home from work, he took us down to Hermosa Beach, where they had the International Surf Festival going on. When you walk in to the immediate Hermosa Beach area, there is a line of huge palm trees on either side of the path. So cool.
Hermosa Beach


After that we went to Westwood for dinner & Santa Monica to walk around and see the street performers.
And this is my favorite picture from the day =)
It makes me smile.
Peace, ♥ & happiness =)