*Update: Please disregard the "bored and delaying work" part because I began writing this yesterday. This statement is not true, as I just finished all my homework for tomorrow and wrote a two page single spaced essay on why I want a leadership position for my job next year.*
I'm bored, and delaying working on any type of productive work, so I decided to do a fashion-y post about some trends I'm excited to try! Hopefully I do get to try these trends, but only after my plane tickets for May 21 are purchased! [which is a change from the original date of May 24 but, hey now it's only 50 days!] So here we go! [all images courtesy of Google images, Forever 21, Polyvore, and Payless.]
I've always wanted to try a maxi dress! I always feel like they'll make me look short though. We'll see if I find one I like for this summer. Do any of you have any experiences with a dress of this kind of length? Let me know what you think/thought of it!
I'm also really excited to try to find a cute floral skirt! Probably not this one, as it's out of my price range, but there's always hope! Forever 21 is always an affordable alternative anyway!
I've also never tried the "gaudy" jeweled sandal craze but I think I'm ready to jump on the bandwagon! These adorable ones are from Payless, they're definitely on my list of things to purchase for this spring/summer!
I've also never had a good, cute pair of summer wedges, and I cannot seem to get over how cute these ones from Payless are! I can't wait until I've bought my plane tickets so I can stop swooning and actually own them!!! Ahhh I'm in love!
I want a straw fedora! Would that not be the perfect Cali chic/cool item?
This skirt was beyond perfect when I saw it at Forever 21 last Friday but it's sold out both online and in store, so I replaced it with this one:
Which I think is just as cute, if not cuter!
Other things I want to try that are not necessarily "trends" but rather just things I want to give a go:
Maybelline One By One Mascara: I've tried their Falsies one and I love it but my sister in law swears by this!
Teal Nails: Such a summery/springy color!
Nars Orgasm Blush: I've heard this peachy-gold shade compliments any and all skin tones and gives you a very dewy look, but for $28, it's kind of out of my price range.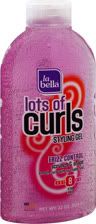 This gel: I've been looking for a good product to make my self-made waves stay even after my hair is dry, and I heard through the grapevine that this one will do the trick!
Jergens Natural Glow Self-Tanning Lotion: For a pale girl like me who can go literally all summer without getting any color, something like this is ideal and I've only ever heard great things about it, that's why this is definitely on my list of things to try!
What are you dying to try? What are you not liking for this spring? What are you loving? Leave it in the comments, I'd love to know!
Peace, ♥ , and happiness! :)