So far today is my third day home. And I would be lying if I said I didn't miss school, Boston, or my girls whatsoever.
In fact, I miss the busy-ness of school quite a bit. I miss having things to fill my day. The last year of school was so busy all the time that I forgot what it felt like just to hang out and have nothing to do. So now that I have nothing to do until Friday when I have to pack for California, I'm really missing the busy part of school!
And of course, I miss my city. Boston has a certain something that no other place in this world has. While I love San Diego very much, and do plan to move there some day, I still have a piece of my heart left in Boston. (Just not in the winter.) I love the city, my area, being able to galavant around the town with my girls, go out to dance, walk to Copley, go shopping on a whim, and everything that goes with being in the heart of Boston. I also miss the magnificent views that I was able to see every day. Like these: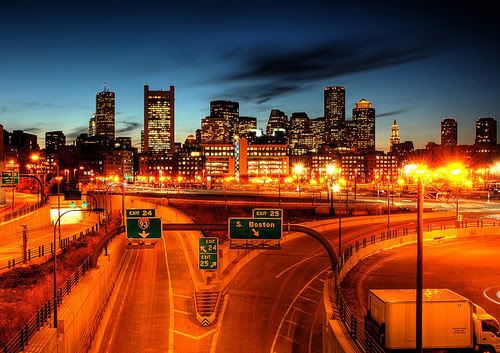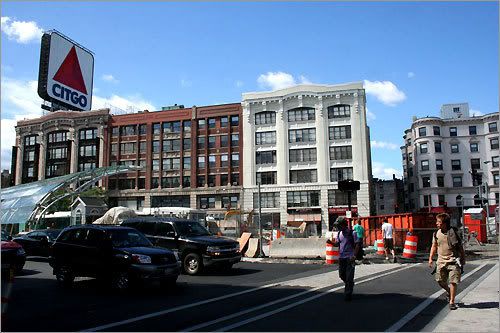 Not to mention that I miss my girls, the women who I lived with for 10 months! Separation is hard. Especially when you're used to being able to just walk into each other's rooms to hang out, it's hard to go to being miles and miles away from each other! I miss these memories: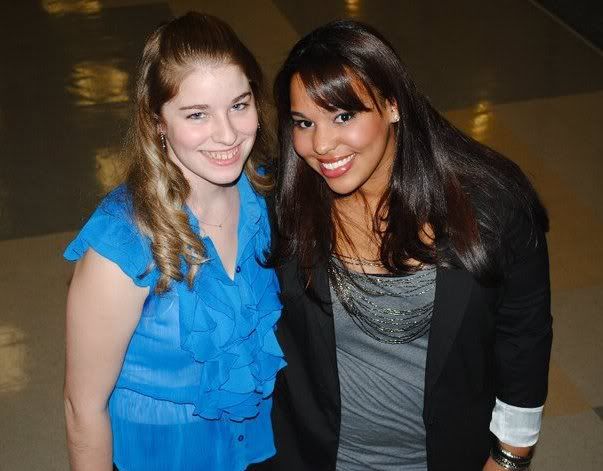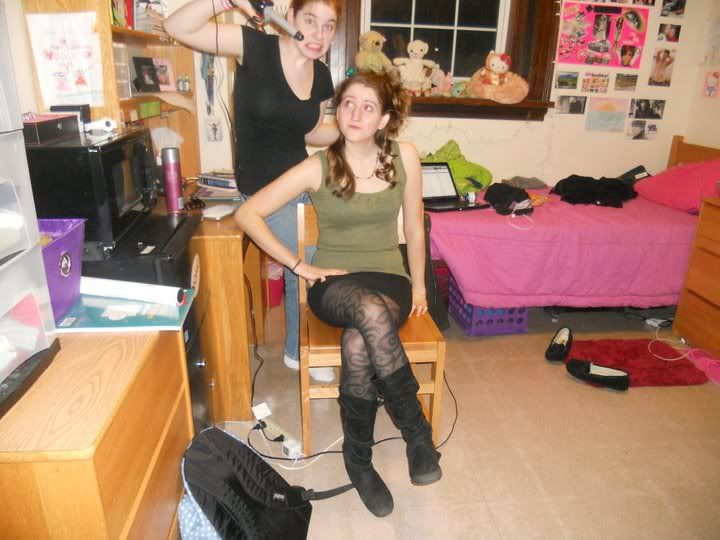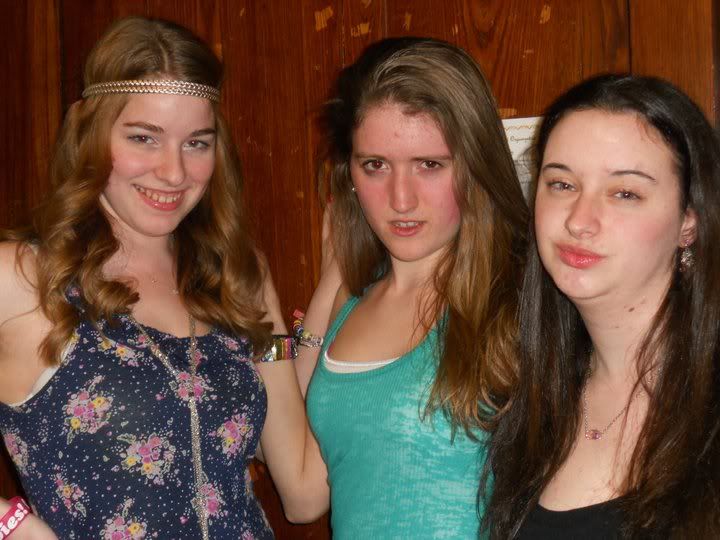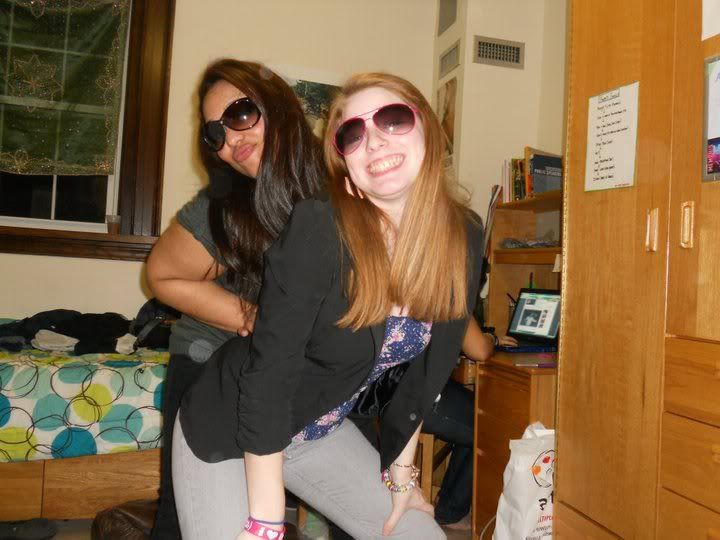 I miss these faces: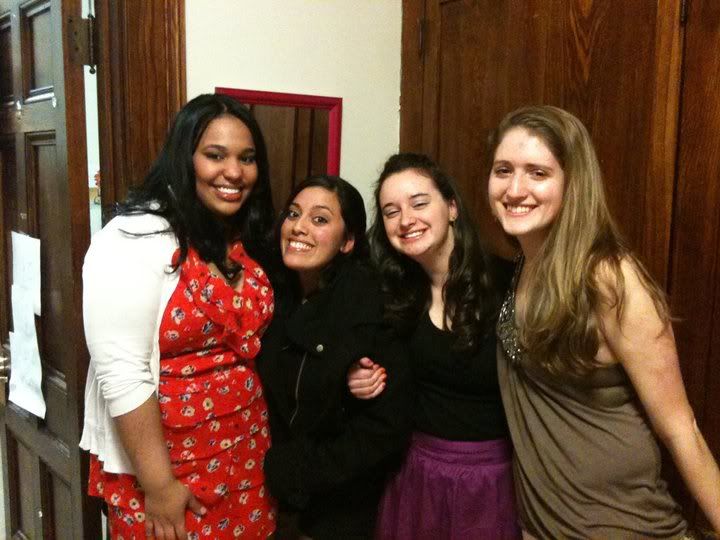 As hard as it is to be away, I'm hoping that the next 15 weeks will fly by! Or at least the next 13 because two of the girls are coming to see me in California! Woo Hoo! So for now I'm thinking about all the things I miss, looking forward to Saturday's flight to California, and packing.
Confessions of a College Student: Goodbyes are hard. There are those that are permanent, or may be permanent. Those are the worst. But there are also the "I'll see you soon's" that are a lot easier. They may seem hard in the moment, but I know I'll see Boston, school, and my girls soon enough. I just have to remind myself to live in the moment, look forward to those days, and enjoy the summer while I can! San Diego here I come!!
Peace, ♥ , and happiness! :)