Welcome to Boston.
Arguably the prettiest city ever.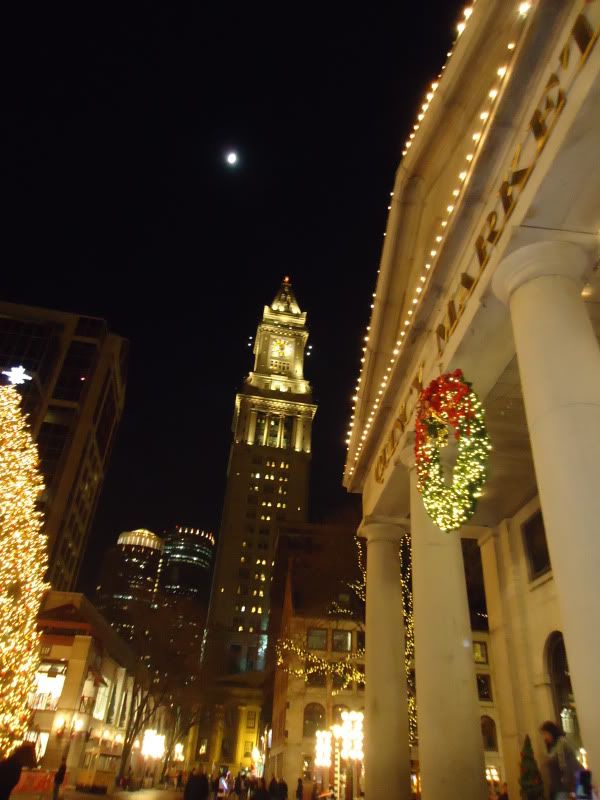 It's almost Christmas here.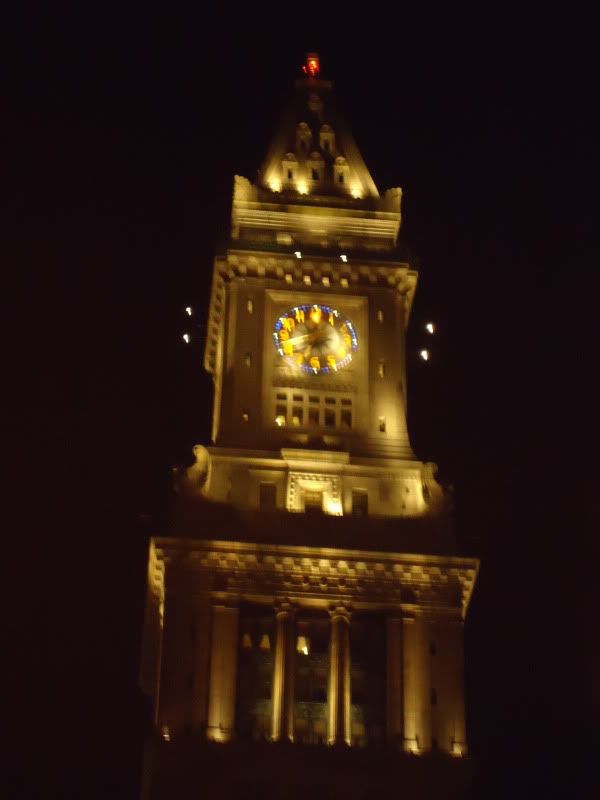 The city put up lots of lights.
This is Fanueil Hall.
And this is Quincy Market.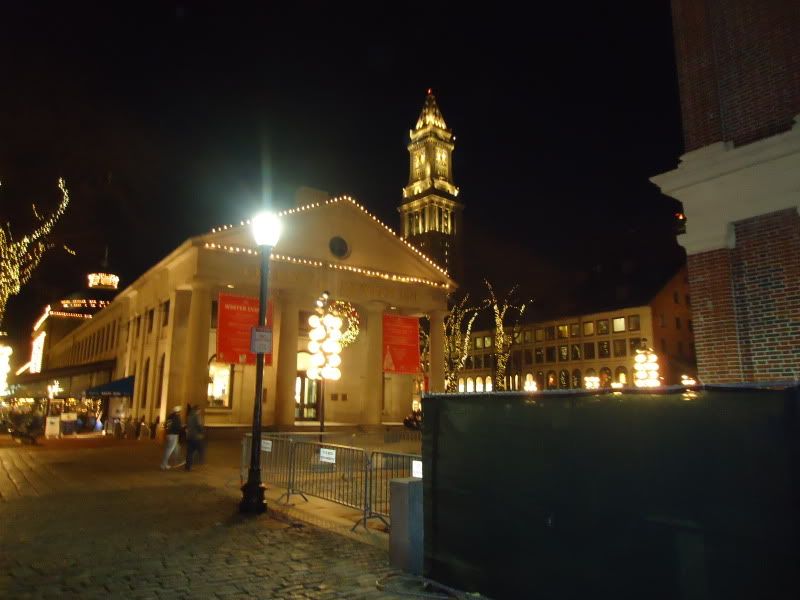 It looks really pretty at nighttime.
This is a giant Christmas Tree.
And this is my friend Kiara in front of the giant tree.
This is my ctiy at Christmastime. And I love it.