I have often thought about the one person I could really call my personal style icon. For a long time, I didn't even know that I had one. But after a lot of thinking, you begin to discover your own personal style, things you would wear (even though practically, you never would), people you find inspire your fashion choices, and you eventually find a real niche where you think your style could be.
Even though it's not a life-altering revelation, I think I may have finally found at least one of my true style icons. Now, people have different definitions of a style icon, so let me briefly describe what I mean when I say that. I mean a person whose style I completely adore, idolize, and admire. It's a person whose bravery and daring experiments I admire. It's a person who has a style that I would emulate should I be able to.
So I've decided to start a series called "My Style Icon." I think it's going to be a fun addition to my blog, where I can bring in my love of fashion and beauty without it taking away too much from the original purpose of this website.
And with no further delay... I would consider one of my style icons to be:
The one and only, Kim Kardashian.
Now... don't think that this means I'm Kim's biggest fan, or anything remotely close to that. This post is simply about her style, leaving her personal life, business, and all other things aside.
So Abby, why Kim K?
Well, simply stated, Kim knows how to dress. Oh, you wanted more detail than that?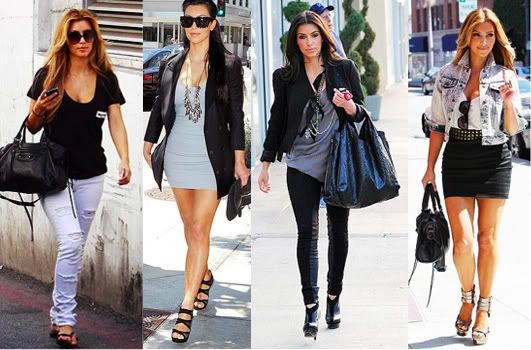 Let's see... Kim is not afraid to go from club fabulous, to comfy and chic, to super casual, to edgy, to old Hollywood glam all in the same day. She's not afraid to go from dark brown/black hair to blonde the next day. And she looks flawless doing so.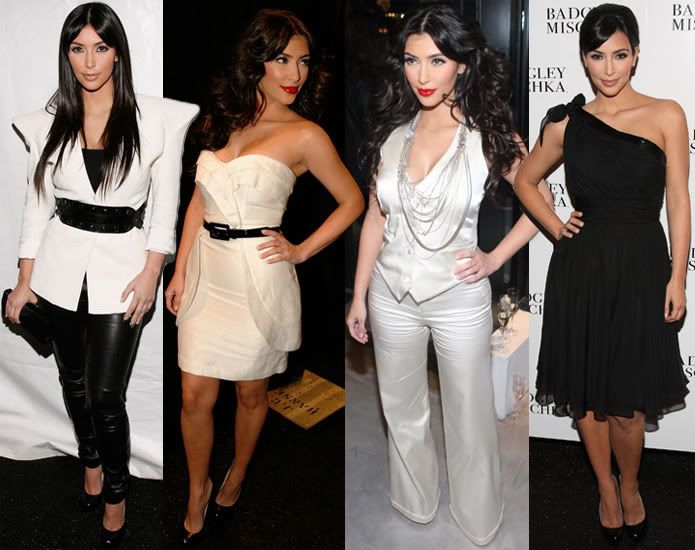 Just look at her Fashion Week ensembles. She really isn't afraid, and she has this air of confidence around her no matter what she's wearing or where she's going. Kim knows how to accentuate her curves for a sexy look, but also knows how to play it down when it's time to look more polished and classy, or even business appropriate. [As seen below.]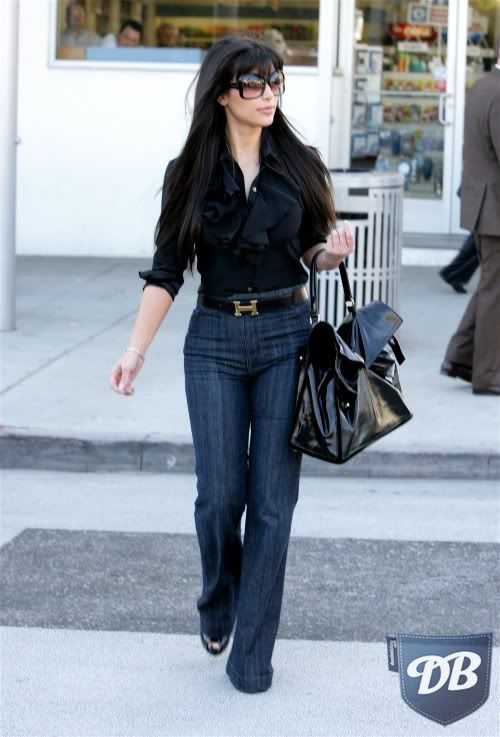 Her style is so versatile, yet it's all so.... Kim.
It all has the Kim K stamp all over it, and fits her personality so well.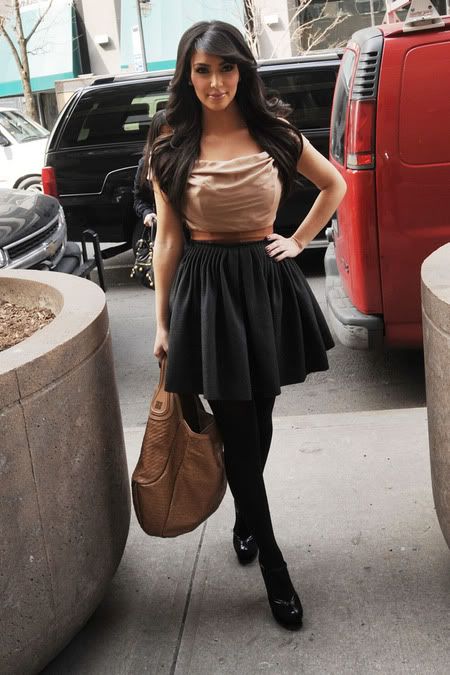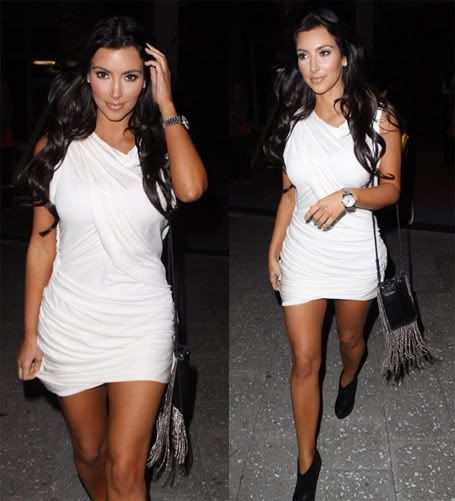 She never strays too far into the unusual, just like me, always falling back on a nice pair of jeans, boots, a blazer, and a scarf when she needs to.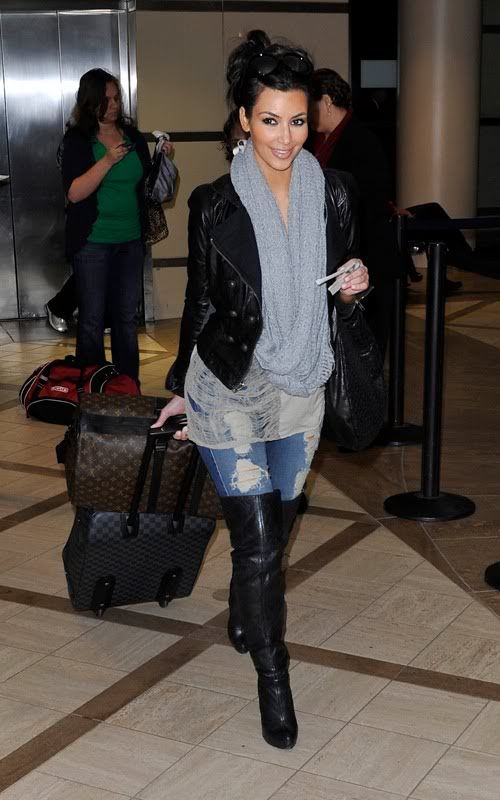 She always looks so glamorous and put together, even when at the airport.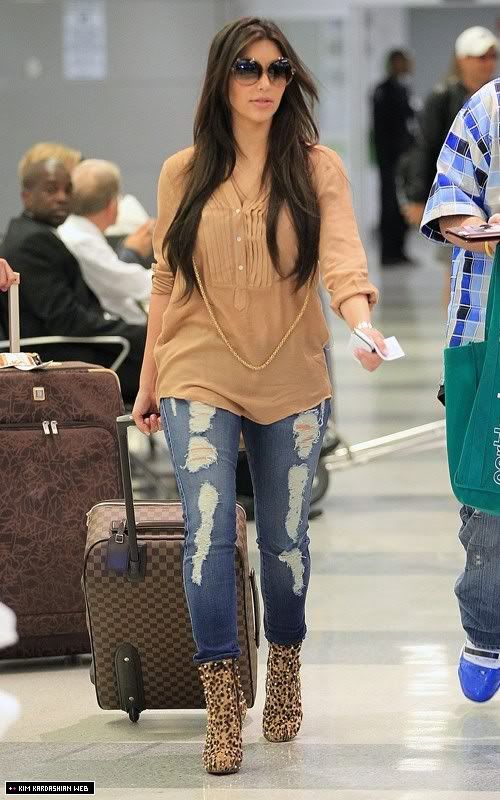 Kim keeps her make up natural, yet bold, always accentuating her amazing facial features, usually using a gorgeous smokey eye, and never without lots of lashes.
She's daring, yet just the right amount of daring. She never goes too outlandish, which is what my taste is all about.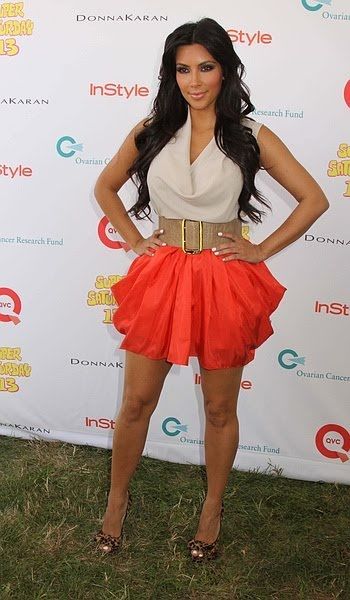 And even in her 30's, Kim is not afraid to keep it young and fun.
Simply stated, Kim's look is timeless, but still fun and trendy. She always looks put together and like she's ready to tackle anything. Kim's sense of style is incredible, not to mention what I wouldn't give to have her hair.
Swoon.
Oh, and her wedding
dresses
.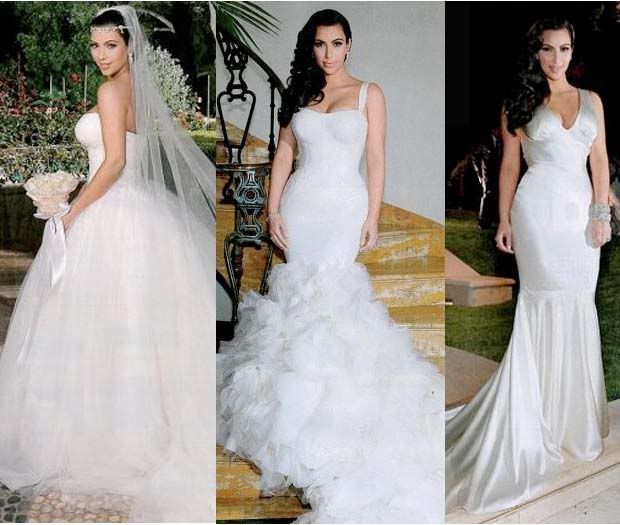 Regardless of how you or I feel about her wedding, and impending divorce... her dresses were absolutely stunning. I can't imagine wanting to look any more gorgeous on my big day.
So there you have it. Part 1 of my "Style Icon" series. Possible contenders for the next installment? Who knows? Maybe Taylor Swift (even though I strongly dislike her), Rachel McAdams, Selena Gomez, or even Emma Stone. Just not Taylor Momsen... (snide giggle.)
That's all for now.
Peace, ♥, and happiness! :)